SheBlogs and iStockphoto Present the Blog Makeover Contest
No matter how great you look, it's always fun to change things up. Breaking out a different cut and color, a new pair of shoes or an entire new wardrobe is always invigorating. The same is true for your blog. A new design can put a skip in your keystrokes and a song in your prose.
And now, thanks to iStockphoto, one lucky SheBlogger will have the opportunity to have her blog professionally redone by Synotac Web Design, an award-winning firm based in Portland, Oregon.* She'll also receive a one-year subscription to iStockphoto.com. All participants (along with their readers) will get three free iStock images and 10% off all purchases through the end of June.**
Submissions must be received no later than June 30 to qualify – so get your entry in early by visiting our contest page on SheBlogs.org!
This Week on SheBlogs.org:
Try Me Iced With New England Coffee
In celebration of summer, New England Coffee invites you to try their coffees iced with their 2011 Try Me Iced summer campaign. Beginning May 16th through August 31st, 2011 New England Coffee invites iced coffee fans throughout the country to head over To www.facebook.com/newenglandcoffee to learn more about their featured summer coffees:
Blueberry Cobbler, a fresh, sweet, juicy berry flavor brew, reminiscent of a country kitchen.

New England EyeOpener, an award-winning blend of rich Colombian and Central American beans with zesty French Roast.

French Vanilla, a smooth, luscious vanilla in a special blend of medium-roasted South and Central American beans.

Peach Cobbler, bursting with the flavors of a ripe, juicy peach and a hint of cinnamon, this American dessert is a favorite of all.
Between May 16, 2011 and August 31, 2011, New England Coffee is offering consumers a way to Try Me Iced with a Free 24 oz. Iced Coffee Tumbler. Read more on SheBlogs.org.
If you're a SheBlogger please leave your comments below for an upcoming blogging contest that I can make you aware from my good friend Brian. Brian owns and operates a really great service for bloggers of all walks. An RSS Syndication service that gets your blog's visibility launched into the ozone.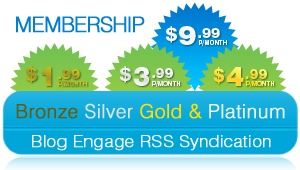 Really great community of bloggers and site owners that share in experiences whether good or bad can be found at the Blog Engage Community.
I